Krav Maga Ireland
Learn How to Protect YourSelf Fast
Learn to protect yourself with the same devastating Self Defence and hand to hand combat skills used by the Israeli Special Forces, FBI, DEA and taught to members of the Irish Army Ranger Wing by Ireland's original Israeli trained Krav Maga Instructor and the man who brought Krav Maga for Self Defence to Ireland in 2001.
Get Full Access to the Module  of our 12 Course Free of Charge.
Classes are Paused for the Moment So we are Giving Free Video Access to our First Class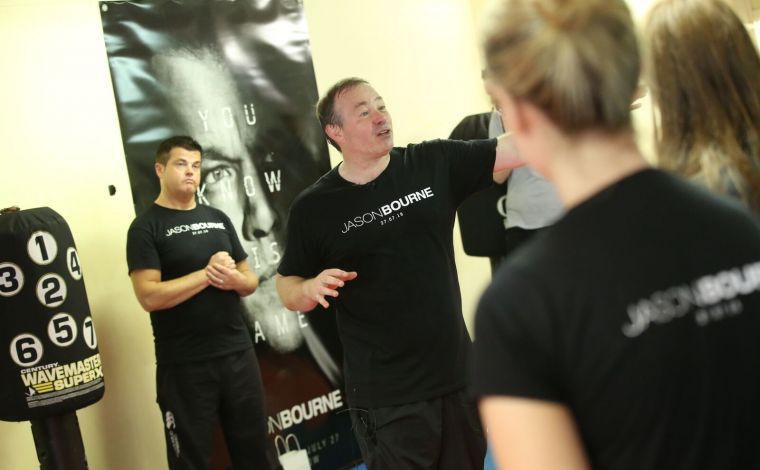 Our Self Defence Course takes place every month in Dublin and at scheduled dates in Galway, Cork and Limerick

Click to watch an Introduction to Our Self Defence Course by Chief Instructor Patrick Cumiskey
Learn How to Protect YourSelf Fast
We teach everyday normal people how to Protect themselves fast.
Our self defence course can be taken as a 12 Week course training once a week or can be completed in a weekend.  Classes are for men and women, no previous experience or specific fitness level required.
FREE REFRESHER TRAINING FOR LIFE
Everyone who completes our course can avail of a Free annual refresher course for life..Which means once you train with Krav Maga Ireland you will have Self Defence Skills for life,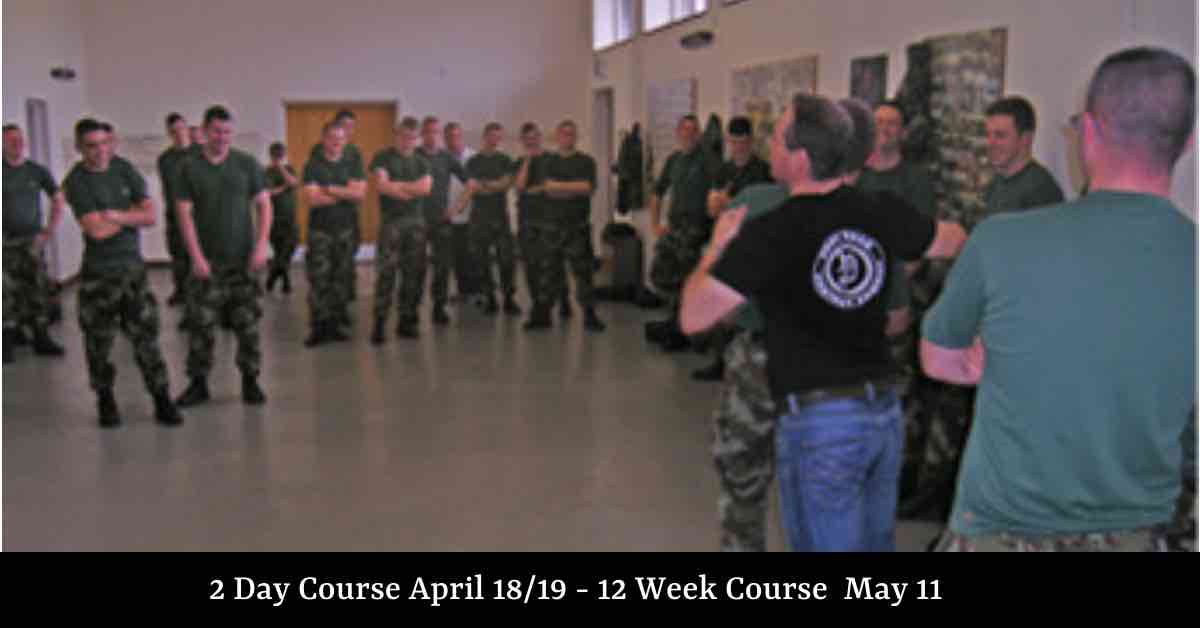 Patrick Cumiskey brought Krav Maga to Ireland in 2001 so that every day normal people could learn how to Protect Themselves Fast!
Since then he has trained over 80,00 people and numerous military units. Our training is course-based .. As Krav Maga is intended to be taught, so that you get the skills you need to protect yourself and your family fast.
Our unique approach has been developed over 18 years so you can quickly learn and retain the Krav Maga Techniques you need to deal with a Violent Assault, build mental toughness skills and develop an understanding of the Psychology of Aggression and victim selection. Patrick is a qualified Psychotherapist and holds an MBA from the University of Wales.
Click Below to Get Some Insights from our Training
| Date | Course | Location |
| --- | --- | --- |
| May - TBA | 2 Day Course | Dublin City Centre |
| Monday May 11 | May - TBA | Dublin City Centre |
Early Booking Essential
Places on our course are limited wit course often booked out weeks in advanced. Please book early
You place can be confirmed with a €25 Deposit
"Just a quick line to thank you for your instruction down in Cork last weekend. I found you extremely professional and courteous and you made me feel at ease. The course itself has given me a new found confidence which I will carry for the rest of my life."
"Incredibly Well Structured – Outstanding Instruction"
"I now feel like I could defend myself"
"Can't believe I learnt so much in two days , had such fun and met such great people"
"I felt so well looked after! If I had any problems the instructors stayed with me until I could do it. Fantastic!"
"Brilliant Training, Practical Stuff that will actually work in Reality"
C – VIP Protection Specialist ex Para Trooper
"Very worthwhile, great instructors, good craic"
"Fantastic Course! Everything I wanted and more! I will recommend it!"
"Thanks for an unforgetable experience. I've learnt more than I could have possibly imagined and enjoyed it thoroughly"
"Brilliant! Course absolute must for someone who wants to know how to take care of themselves"
"The best course I am ever likley to do. Often wondered what I could do in a situation, now I know"
Krav Maga Ireland in the Media
Jason Bourne Movie Promotion
Get Access to Our Free Video Self Defence Course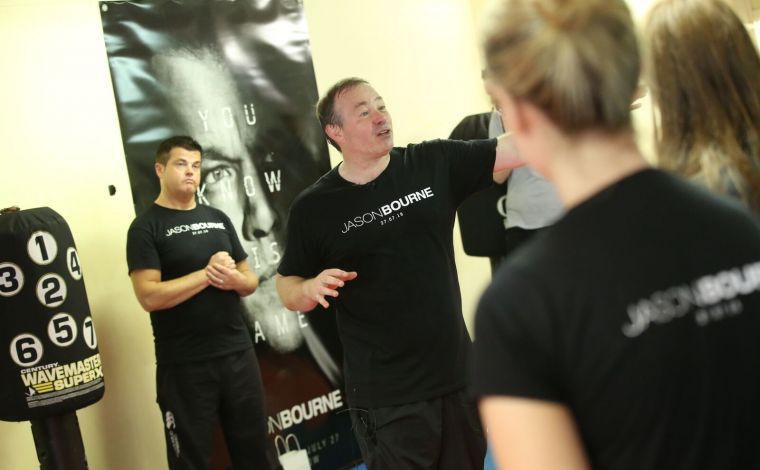 Contact Krav Maga Ireland
Send us a Message and we will get Right Back to You